Grafted Walnut Seedlings
Walnut Sector in Turkey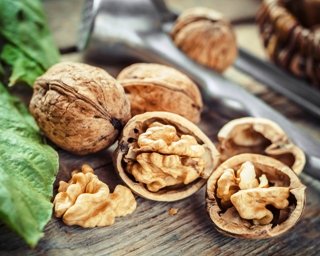 In recent years, walnut has become a very profitable business in Turkey. The annual walnut production of our country has reached 185 thousand tons according to TUİK data. As you know, walnuts are a very useful food. It is an important type of our kitchen. Decorate our sweeties. It is consumed in large proportions as nuts. It flavors our rice and patty. In the walnut content, Omega 3 and Omega 6 fatty acids are found intensely. These are very important for our health. In addition, walnut balances the triglycerides and cholesterol in the blood, reduce the excess. It is a source of natural healing on intelligence development, forgetfulness, blood pressure regulation. A fruit that is especially recommended by cardiologists is dried. As a result, demand for walnut has increased greatly in the last 10 years. There are no walnut stocks in our country.


Is Walnut Production Sufficient?
As in Turkey, consumption of walnuts has also increased throughout the world. Unfortunately, our walnut production does not meet our consumption. Demand is very high, supply is inadequate, imported walnut explosion is experienced. However, walnut production is a very profitable business. Our country needs new breeders. Moreover, since most of our walnut production is provided from seeds grown from seeds, there is also a problem of quality production.


The walnut consumption per capita in our country is about 2 kg. Most of the walnut producers in Turkey consume walnuts they produce mostly themselves. Actually, our country is a homeland of walnut and a country centered on the gene. Although it is a well-known spot in walnut production all over the world, it is insufficient in walnut production and export. Due to the production that can not even meet the needs of the domestic market, the government supports the cultivation of seedlings with incentives.


Walnut producers are growing increasingly!
The walnut production deficit leads the private sector in Turkey to the business of raising walnuts. In addition, since the production of walnut saplings is a very profitable business, many people have started to do this job. In short, walnut producers in Turkey are increasing rapidly. Walnut festivals made in many parts of our country are also indicative of this. In addition to domestic walnut varieties, foreign walnut varieties are grown in our country. Chandler is one of the most used walnut varieties in production. 70% of the walnut gardens that
Types of Foreign Walnut Saplings
In recent years, many entrepreneurs have been involved in the production of walnuts. This has led to the search for information on which of the many walnut seedlings native and foreign should be chosen. There are domestic and foreign walnut saplings in our country and among them, foreign saplings are generally preferred. In terms of nutritional value, although the old and the native are richer, foreigners are preferred because they can give fruit in a short time. Franquette which fertilizes Chandler, Fernette which fertilizes Fernor and rare pedro walnut seedlings are among the very popular domestic seedlings.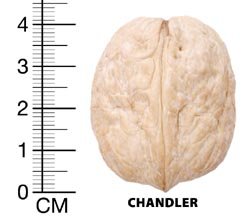 Chandler Walnut Saplings
Chandler, a walnut variety unaffected by spring frosts, is a kind of sapling that gives a late fruit.
The walnut sapling of the US origin is thin crusted, less rough and oval.It is quite productive and gives up to 90 percent fruit.
It is fertilized with Franquette.
Fernette Walnut Saplings
Fernette walnut saplings fertilize the fernor seedlings. The yield is around 50 percent and is a French origin.
Fernor Walnut Saplings
It is a walnut sapling with plenty of fruit in its bunches. It contains 51 percent oil and 20 percent protein. Fernor walnut saplings are a commercial value.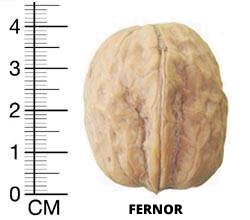 Franquette Walnut Saplings
Franquette walnut sapling fertilizes the chandler walnut seedlings. One franquette stands for 10 chandlers. Fruit is pretty good and this product is also very good for commercial value.
Pedro Walnut Saplings
Pedro walnut is a French origin. Franquette walnut seedlings fertilize Pedro Walnut saplings. It is harvested at the end of September. It needs 400 hours to cool down. The yields of light colored fruits are higher.
Things to watch out for in walnut production
In order to obtain a successful result in walnut production, you first need to investigate whether the climate of your area is suitable for this. For a dry and fresh walnut consumption, a successful fruit should be given. The yield is higher when the fruit color is turned on, and the walnuts like pedro walnut are especially delicious products.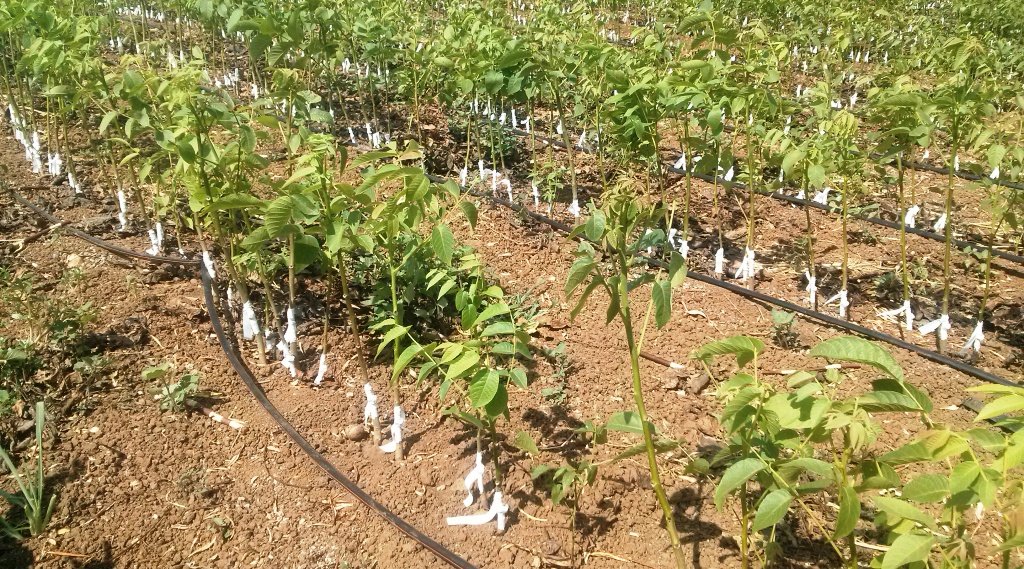 In consultation with our firm about the selection of walnut seedlings, it is important to choose from a variety of seedlings that change according to the climate of the area you want to plant, in order to get an efficient product.

We, as Nisa Arboriculture, will be very happy to help you. You can call whenever you want. Do not buy seedlings without asking us.

NISA ARBORICULTURE

0 537 606 42 63 - 0 538 333 28 68