Nisa Arboriculture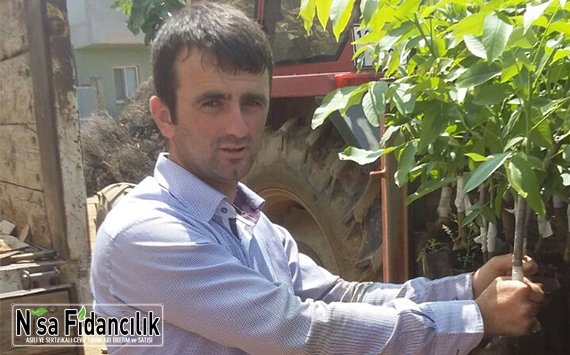 As a family company, our success journey which started in 1990 in walnut saplings sector has been branded with "Nisa Arboriculture" name in 2010 and our company is one of the leading organizations in our region.

Each year, our range of walnut saplings which have been vaccinated towards 100% by our specialist vaccination team; Chandler, fernor, fernette and franquette for many years and we will act with our mission "we will never send you the saplings that we do not see fit for our own garden"

Our healthy walnut saplings gardens ,with 100% suitable grafted and certified walnut sapling varieties, are no longer imaginary.

We are with you in the production and sale of our varieties of chandler and fernor walnut saplings which started to fruit in the first year. As Nisa Arboriculture we want you to know that we are with you not only during sales but also with our support team before and after sales.

As Nisa Arboriculture, all of the 100.000 walnut seedlings that we have planted in our supervised engineer-controlled plants in the Ministry of Agriculture are %50 chandler, %30 fernor walnut, %10 fernette and fernette, which are fertilizers, and %10 domestic şebin-bilecik walnut saplings forms.

Our walnut sapling species are sold open-rooted in November and are sold with packed (nylon bag) from March to September in every year. Our walnut saplings which have completed development in 2 years are in the safety of Nisa Arboriculture.

We also prepare the necessary documents with free of charge for certified walnut saplings that provide government incentive premiums.